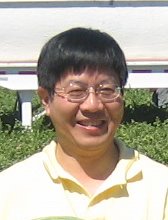 The Tide Group is in Hangzhou, the second largest city in Southeast China, near Shanghai.
Yang Zhengyu, chairman of Tide Group China, welcomes foreign and domestic guests to visit Hangzhou and to do business with the Tide Group.
Tide Group is a joint-stock company approved by the Ministry of Economics and Foreign Trade of the People's Republic of China. It specializes in manufacturing, marketing, registration, and development of various agricultural chemicals, intermediates, and pharmaceuticals.
Subsidiary companies in China include:
Ningbo Tide Imp. & Export Co., Ltd./Tide International, Co., Ltd.
Zhejiang Tide CropScience Co., Ltd.
Hangzhou Grand Agrochemicals Co., Ltd.
Zhejiang Huahai Pharmaceutical Co., Ltd.
Hangzhou Tiffe Chemical Co., Ltd.
Jiangsu Seven Continent Green Chemical Co., Ltd.
Tide Group China is ISO 9001 certified since 2002, indicating that its operations are internationally standardized with high quality products and services.