Tide International USA, Inc. is a wholly owned subsidiary of Tide Group China. Tide Group specializes in manufacturing, marketing, registration and development of crop protection products around the globe.
Since 2003, Tide International USA has offered quality post-patent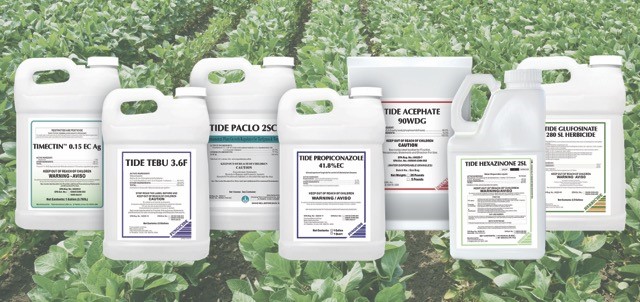 technical, as well as packaged products, along with branded Tide crop inputs to national and regional distribution partners.
The company continues to grow using its "make to order" approach with our key channel partners. This assures that Tide International USA is a dependable supplier each and every season in the professional agricultural chemical marketplace.
Vertical integration, via Tide China, adds another level of supplier competency and is the key to continued growth in the NAFTA region.
New products will continue to be added as the market demands alternative methods for maximizing profits at every level, especially at the grower level.